UX History of Morning Brew
Bonjour bonjour,
Today I'm sharing a quick looksie into the UX history of Morning Brew.
If you're on Twitter (or just on the internet in general), you likely know the newsletter juggernaut quite well.
And although they have mastered the newsletter game, have they mastered their web design?
Circa 2017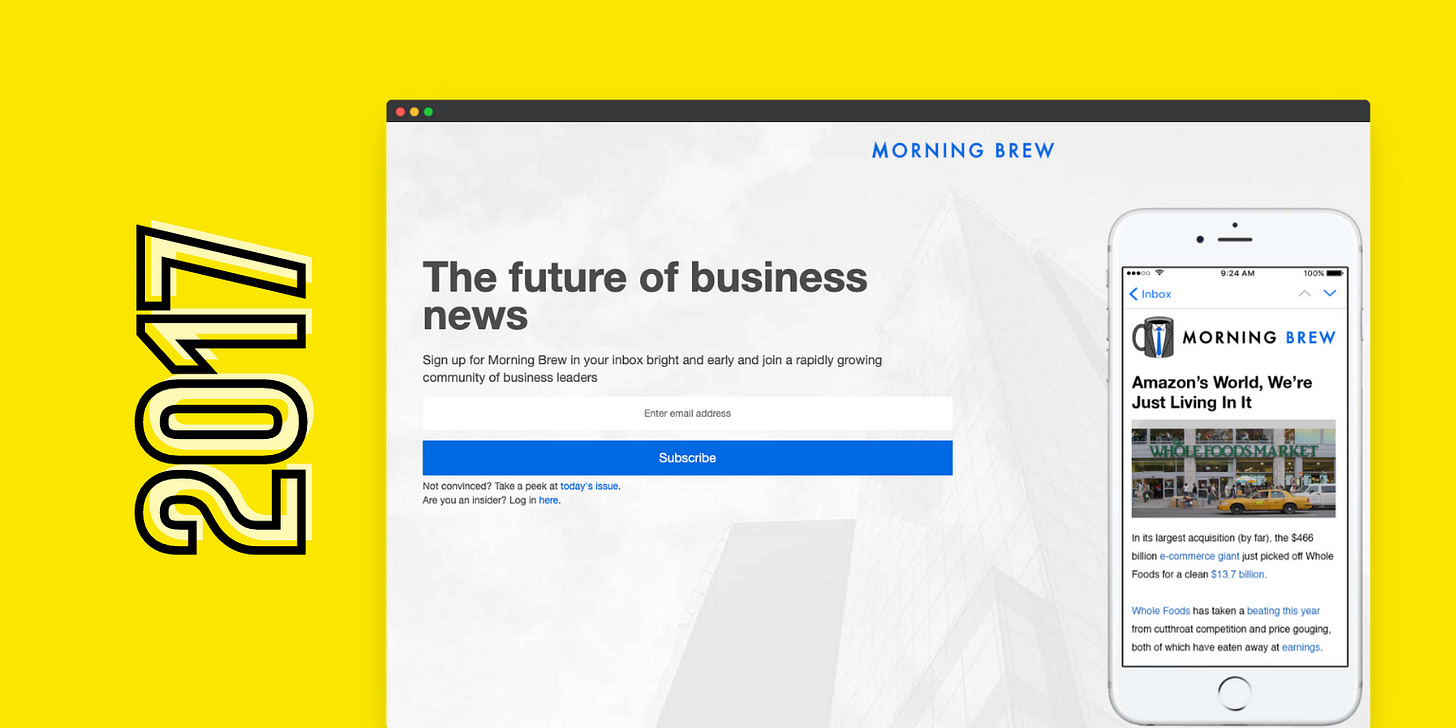 They established a minimal and focused landing page. Short, sweet, to the point, a little generic.
Circa 2018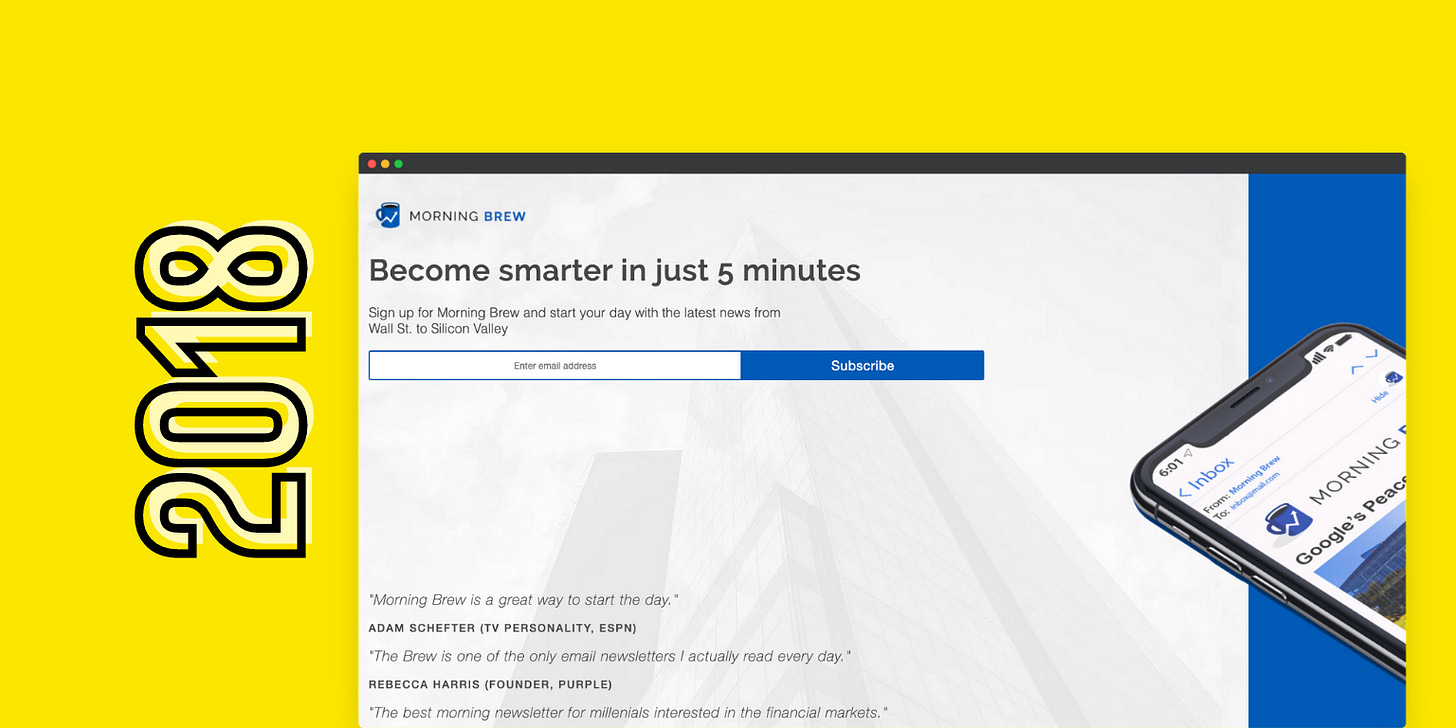 They started adding in bolder elements. Updated to the iPhone X mock-up, button connected to field, and established their go-to headline.
Circa 2019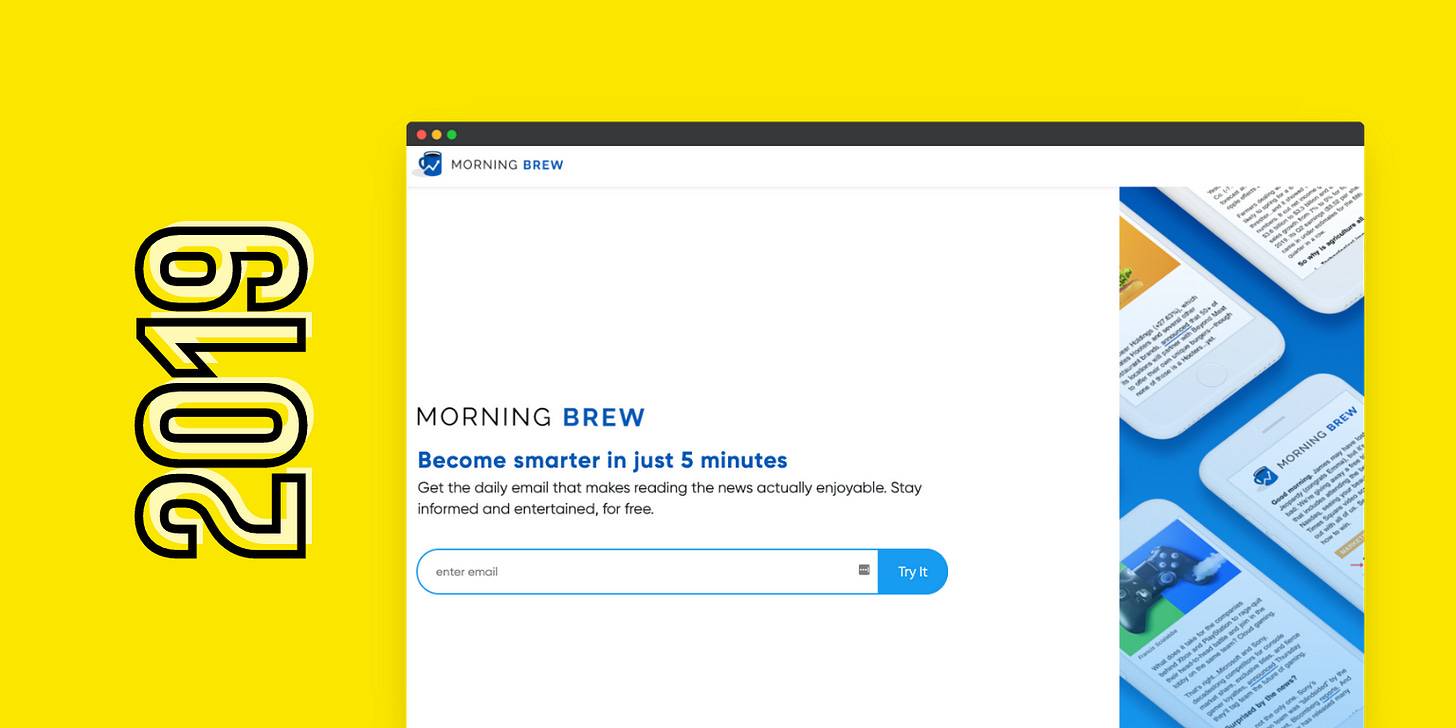 Minimalism took over. Abundance of white space, more contextual imagery, but not quite mastered.
Present Day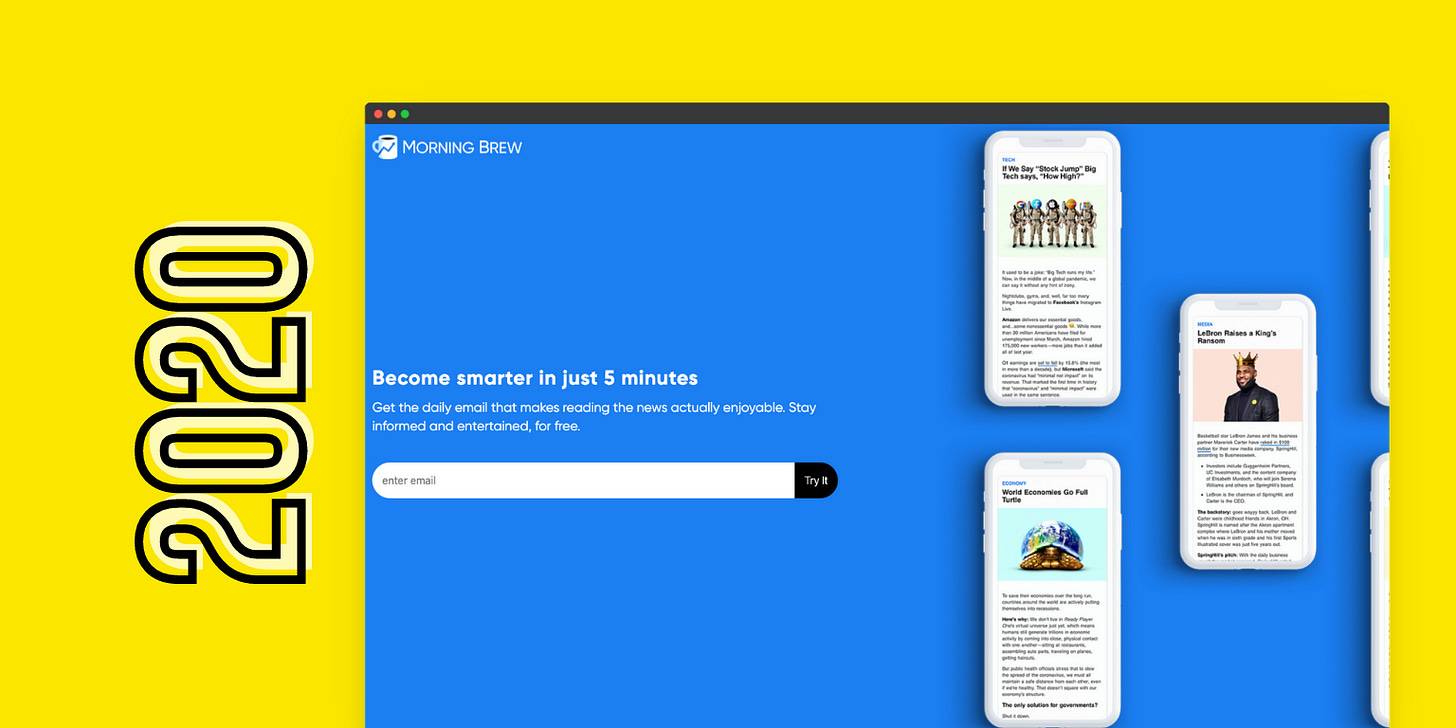 They found their masterpiece. Bold, colorful, minimal, focused, and highly contextual. Notice that the language and CTA have hardly changed over time. Consistency websitified.
What did you see above that you want to try yourself?