UX Review of Soapbox
Bonjour mes amis!
J'espère que vous avez passé un bon weekend et que — wait, sorry.
Sometimes I practice my French without even realizing it.
This week, I'm tearing down Soapbox's website. The full video is at the end of this email, but here are the key takeaways if you're in a rush:
1) Make headline copy specific and contextual
The copy in the headline was vague. If I were a target customer, I would have a hard time knowing I was.
There is no core keyword on the page.
Users could be searching for "meeting management tools" or something else, and never find that phrasing on the page.
Emotionally appealing language is nice.
It just doesn't work without proper context built in.
2) Create more context with in-action video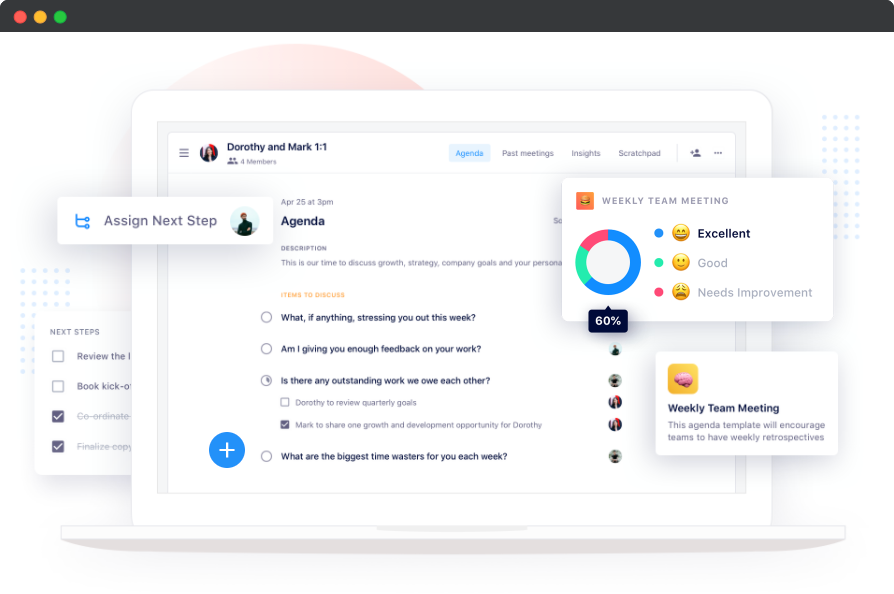 One of the biggest opportunities I see on sites today?
Scrapping the typical imagery and using in-action screen share videos instead.
The image above gives me a decent amount of context about what I would get if I sign up for Soapbox.
But you know what would be approximately 37.6 times greater?
A video that shows the platform being used, with all the features, bells, and whistles showcased in a real environment.
That would add oodles to the context I already had, and push me closer to signing up.
3) Build trust earlier and more efficiently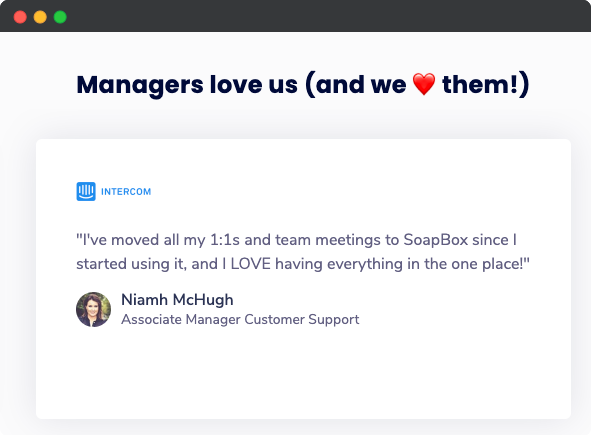 I always say that the two most important elements to gain conversions are context and trust.
With the points above, we have added more context.
Here, we add trust.
This section above already exists on site, but it is near the bottom of the page.
Social proof, in most cases, should be in the top 2 or 3 sections of the website.
And not only should we move this up the page…
…we should translate one of these reviews into a real customer review.
Asking a satisfied user to record their honest thoughts about Soapbox and publishing it near the top of the page?
Yeah, that'll help conversions.